Bankruptcy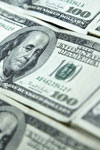 In these difficult financial times, many individuals and businesses sought the services of our bankruptcy attorney to resolve their financial obligations. You may be interested in filing for bankruptcy if you want to:
Stop foreclosure and lawsuits
Stop creditor harassment
Stop wage garnishment and bank account seizures
Stop vehicle repossession
Restore your credit and get a fresh start
If you relate to one of these issues, our experienced bankruptcy attorney can help you.  We can guide you through the bankruptcy process.
For well over 30 years, the bankruptcy attorney at Smith & Smith has helped well over 900 individuals in Cuyahoga County, Lorain County, and the surrounding areas file a Chapter 7 or Chapter 13 bankruptcy.
Chapter 7 or Chapter 13?
The difference between the two types of bankruptcy is fairly simple. In a Chapter 7 most of your unsecured debts are erased and you keep any property that Ohio law has determined is "exempt".  A Chapter 13 bankruptcy is sometimes called a repayment plan bankruptcy.  Individuals who chose to or are required to file a Chapter 13 repay all or some of the money owed to creditors from income or wages.  In most cases, the repayment plan will take three to five years to complete.  One common reason people file Chapter 13 is to stop a foreclosure and set up a payment plan.  Under your repayment plan you can catch up mortgage payments and vehicle loans.
Chapter 11
If you are a business owner experiencing significant financial difficulties, a Chapter 11 bankruptcy may be the key to the continued future of your business.  Chapter 11 bankruptcy is designed to help financially-troubled companies reorganize their operations and obtain debt relief.  You need an experienced bankruptcy attorney to handle a Chapter 11 bankruptcy because it can be a complex procedure.  Crucial to a successful Chapter 11 bankruptcy is the development of a workable reorganization plan.  We will negotiate with your creditors, obtain their approval of your plan, and assist you in getting your business back on track.
You can begin your new financial future by contacting us for a free bankruptcy consultation.
We are a debt relief agency. We help people file for bankruptcy relief under the Bankruptcy Code.
Attorney:
To schedule a consultation, please click here.