Business Law and Real Estate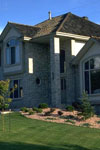 With over 30 years of business law experience, Smith & Smith can assist you with business formations (LLC/Corporation/501(c)(3)), buy-sell agreements, divestitures, shareholder agreements, business breakups, and dissolutions. The team at Smith & Smith has extensive experience drafting business documents such as franchise agreements, non-compete agreements, and employment agreements.
In addition to our comprehensive business law practice, we are equipped to handle simple to complex real estate transactions. Whether you are a family seeking to sell a home by owner or an entity looking to purchase land for commercial development, the real estate attorneys at Smith & Smith are qualified to guide you through the process and prepare the necessary documentation.
Attorneys:
To schedule a consultation, please click here.