Litigation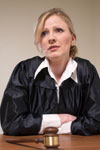 The litigation attorneys at Smith & Smith handle a broad range of general civil litigation matters.  Our attorneys have extensive experience in Federal and State Courts and the Appellate Courts.  We offer attorneys who possess significant trial experience and track record of proven success. We represent individuals and businesses who have legal needs in Lorain County, Cuyahoga County, Erie County, and in any court in the State of Ohio.
The general civil litigation attorneys at Smith & Smith are versatile and have litigated and/or tried cases in the following areas:
Debtor – Creditor
Commercial Real Estate Disputes
Residential Real Estate Disputes
Business dissolution
Construction
Collections
Probate/Trust/Will Disputes
Mechanic's Liens
Foreclosure
Landlord/Tenant
Consumer Protection
Contract disputes
Non-compete agreements
Municipal Law
Real Estate
Title Insurance
Medical/Nursing/Dental Board Actions
Attorneys:
To schedule a consultation, please click here.