Estate Planning, Probate, and Trust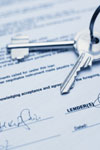 The protection of your estate and the future financial security of your loved ones are two of life's most important issues. From wills and trusts to the creation of a power of attorney, the legal team at Smith & Smith can help you with your estate planning needs. At Smith & Smith we have the experience to help you achieve your personal wishes.
We will take the time to review your individual situation and determine the most effective means for accomplishing your desires while minimizing unnecessary costs and legal fees. Unlike some law firms, Smith & Smith will not offer you any estate planning device beyond what you truly need. The wide variety of options make it very important that you contact us today for a free consultation.
In addition to estate planning, our legal team is prepared to assist you with:
Estate Administration
Ancillary Administration
Estate and Gift Tax Returns
Trust Administration
Fiduciary Income Tax Returns
Will Contests
Trust Construction
Guardianships
Adoptions
Probate Court Litigation
So whether you are looking toward the future or you have experienced the death of a loved one, do not hesitate to contact Smith & Smith for your legal needs.
To schedule a consultation, please click here.